Sales forecasts for Sony PlayStation and Microsoft Xbox next-gen console over a 7-year life cycle
This article aims to provide an overview of the sales performance of Sony PlayStation and Microsoft Xbox next-gen console during their expected 7-year lifecycle (2020 to 2027), considering several factors to determine the analytical data: brand awareness, main characteristics, company strategies, market downturn, investments, services, external factors.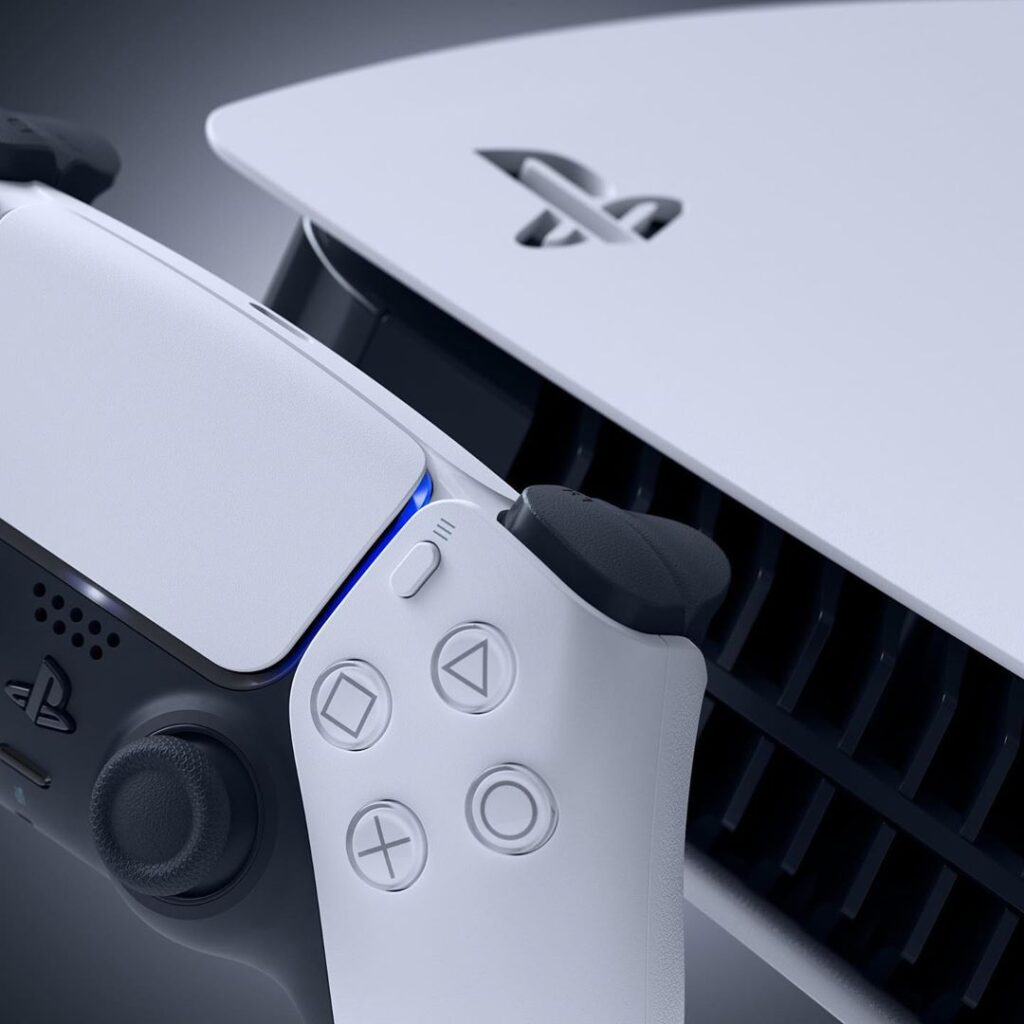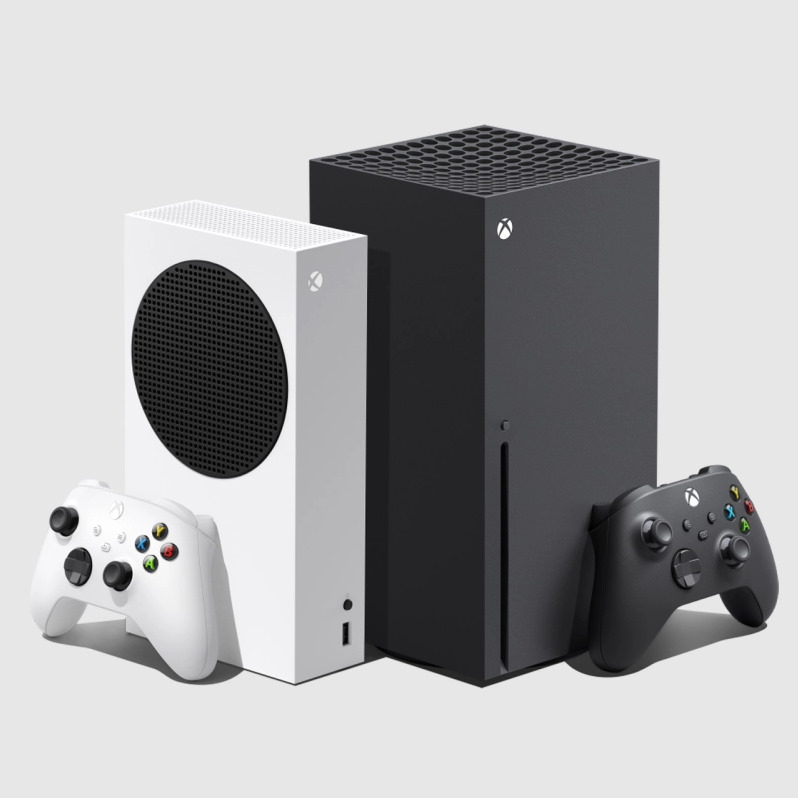 A launch in times of a pandemic
November 2020 is the month in which the new era of digital entertainment begins thanks to Sony PlayStation and Microsoft Xbox with the new generation console of PlayStation 5, in traditional edition with Ultra HD Blu-Ray player and in Digital edition (ie without disc player), and Xbox Series X and Xbox Series S, the latter a console without a disc player with inferior features inherited from its big sister Series X.
Unlike previous events, this month has already been marked since the beginning of the year due to the arrival of the coronavirus which inevitably conditioned a whole series of events and activities previously planned by the respective companies and modified in progress (including change of strategies and re-planning of our business plan) in order to guarantee the coverage of the ads and the promotion of next-gen platforms.
Events and Exhibitions famously used to better promote the launch of new products such as E3 of Los Angeles, Game Developer Conference of San Francisco and Cologne, and many more have been canceled or converted to online events to be followed globally via streaming; others were made in record time and with considerable success: among these the Summer Game Fest promoted and presented by Geoff Keighley, a well-known Canadian journalist and TV presenter, who has glued millions of users hungry for news in front of the TV screens, mobile devices, PCs.
Xbox Series X|S and PlayStation 5 debut respectively on November 10 and 12 (PS5 only in North America, Australia, Japan, South Korea and New Zealand while on the 19th in the rest of the world).
PlayStation and Xbox have chosen a certain marketing strategy for each of the platforms.
Both have highlighted their computational power, better than the previous ones, and immediately the peculiarities based on different aspects.
Play Has No Limits
The claim of PlayStation is around the gaming experience enhanced by the DualSense, the new PlayStation 5 wireless controller, capable of providing a lot of sensations like no other controller has ever done before.
The solid base of the largest distributed units around the world, a family of talented development studios such as PlayStation Studios and the availability of some of their titles already in debut (Spider-Man Miles Morales, Demon's Souls, Sackboy: A Big Adventure), make PlayStation 5 very attractive.
Power Your Dreams
The new Xbox system is an invitation to discover what can be done with a game console by giving free rein to the imagination, when you think about the infinite possibilities of the Xbox Series X and Series S. 
Not only the most powerful Xbox console in the world, quick resume, a revised and improved user interface for an easy and immediate user experience, but an on-demand access service to Xbox and third-party titles that is unmatched with a constantly updated and constantly expanding offer.
My business analysis of the future of console gaming takes into account both the short and long term market strategy of Sony PlayStation and Microsoft Xbox that implies
investments
main features
brand awareness
provided and planned services
exclusivity factor
market downturn
contingent external factors
financial trends
This translates into a great start for both console compared to the debut of their respective previous generation platforms but with one substantial difference.
While PlayStation 5 will enjoy a significant sales impact for the first two fiscal years of its life cycle, Xbox Series X will be successful in the following years thanks to a business strategy planning able to guarantee greater sustainability in the long term.
In detail, PS5 sales will be strongly growing up to Q32023 thanks to an offer that is more attractive than the competition to end users already affected to the PlayStation brand, by placing its exclusives on the market.
The growth trend will be incremental, with a ratio between PS5 and XSX units sold in favor of the Sony PlayStation next-gen that should go from 4:1 to 9:5 between FY 2022 and FY 2023 due to the great impact on the market. internal productions and excellent commercial agreements with third parties, as well as the introduction of a revision of the current version on the market.
A sudden trend downturn is expected to occur after the fourth fiscal year due to the inability of Sony PlayStation to stop the advance of competition, and this will affect until the end of the life cycle is due.
A price cut and the release of important exclusives will be crucial to revive sales in this last period.
XSX sales will have an important improvement around Q2 2023, thanks to the release of exclusives developed by the talented development studios of the Xbox Game Studios family, able to drive sales and capture the attention of even the most faithful PlayStation fans.
The ever-expanding Xbox Game Pass service and commercial agreements with Electronic Arts will do the rest.
The growth trend will be constant and incremental with a slight physiological decline close to the end of the life cycle.
The ratio between PS5 and XSX units sold should reach the 1:1 value around the fifth year of the life cycle, i.e. in FY 2026.
Both companies will suffer a slight delay in the management of pre-orders and delivery of consoles even after the day one due to the difficult situation affected by the presence of covid-19, which will last until the first half of 2021 in some territories.
The Digital version of PlayStation 5 marks Sony PlayStation's choice to undertake the path, already initiated by the competition in the recent past, of aiming for a gaming peripheral without a disc player in order to reduce certain costs both for manufacturing and for distributing content.
The trend of this edition will be welcomed with particular interest by marking a ratio between PS5 units sold with disc player and digital of 5:1, while it will have a decline after the first year with a value of 15:1, collapsing to an all-time low from the third year with a value of 100:1 before landing at 12:1 from the sixth year.
Note how Xbox Series S, significantly lower in terms of hardware performance than the PlayStation 5 Digital version, will be able to capture more interest by proportionally replicating the same trend between PS5 and XSX.
Xbox Series S will have little impact on the market, because the small next-gen Xbox console with access to content only and exclusively online will be able to count on the Xbox Game Pass service as the main reason for use, anticipating what will most likely be the next generation of consoles.
Xbox Game Pass will change subscription plans by introducing a Premium plan that can offer even more content and access even on devices that are not yet enabled such as Smart TVs, iOS, and other devices. 
| Period/Platform | PlayStation 5 | PlayStation 5 Digital | PLAYSTATION 5 | Xbox Series X | Xbox Series S | XBOX SERIES X|S |
| --- | --- | --- | --- | --- | --- | --- |
| 1st week | 2.5M | 500K | 3M | 750K | 150K | 900K |
| 1st month | 4.41M | 630K | 5.04M | 2.2M | 189K | 2.39M |
| Quarter | 11.9M | 1.4M | 13.3M | 4.76M | 280K | 5M |
| 1st Year | 27M | 3.6M | 30.6M | 14.1M | 900K | 15M |
| 2nd Year | 40.5M | 5.4M | 45.9M | 25.4M | 3.06M | 28.45M |
| 3rd Year | 76.95M | 6.48M | 83.43M | 45.7M | 4.35M | 50.06M |
| 4th Year | 81.56M | 6.87M | 88.43M | 73.1M | 5.72M | 78.85M |
| 5th Year | 88.90M | 7.49M | 96.4M | 87.74M | 7.22M | 94.97M |
| 6th Year | 96M | 8M | 104M | 93.89M | 8.83M | 102.7M |
| 7th Year | 105.6M | 8.81M | 114.4M | 99.5M | 10.6M | 110.1M |
In terms of commercial success, a scenario similar to what has already been witnessed with PlayStation 3 and Xbox 360 is expected.
The determining factors of this generational cycle with PlayStation 5, Xbox Series X and Xbox Series S will not be limited only by the combination of hardware consoles and software houses, but by the services offered and the ability to further assert their resources.
Sony could review its strategy within the fourth fiscal year to avoid Microsoft's recovery of distributed units, aiming for a strategic alliance with Amazon or Google to sign a historic agreement between the solidity and resources of cloud infrastructures and the gaming industry experience and expertise: the only plausible move to respond to the relentless escalation of the Xbox Game Pass Ultimate service.
Life is all enclosed in emotions. One of these is certainly the satisfaction of making something that other people like: this is my pleasantness. My main professional attitude is to optimize, improve management and business processes, applications, services. In short words, Web | Tech | Projects Specialist Consultant.
I have been present on social networks since they began to be a tool of common interest: Facebook, Twitter, Instagram (I love to publish and browse amateur photos that contain fragments of life). I believe in hashtags as much as I believe in aphorisms.